THE FIRESIDE FELLOWSHIP was created by Robert Hanley as a spiritually-based supplement to his book Do You See What I See? Discovering the Obvious which is about finding a better, more meaningful life.
THE MISSION of The Fireside Fellowship is to enable people to recognize Judeo-Christian principles in everyday experiences and apply them to their lives.
By offering practical and spiritual perspectives, the Fellowship hopes to effect a positive change in the life of each person. Focus is on discovering useful, valuable insights in everyday life that seem to float past the observations of most people.
 The Fireside Fellowship is open to people of all faiths at every stage of life. "(For) whoever does the will of God is my brother and sister and mother." (Mark 3:35)
Read more at Robert-Hanley.com!
The Fireside Fellowship with Robert Hanley
To participate in upcoming meetings, please sign up below. You'll receive an email invitation to sign up for a date to attend, and that will be followed up with scheduling and a Zoom link and brief attendance information.
Shelley E—"I truly look forward to the first Wednesday of each month when each of us shares our thoughts and experiences with others. I leave each meeting with the knowledge that we all have much more in common than we have dissimilarities.  I am especially appreciative of the various subject matters, to which I usually give little or no attention until our meetings. The Fireside Fellowship, with Robert's guidance, provides a wonderful and comfortable opportunity to share and discuss thoughts and personal experiences without ever feeling judged."
Jonathon F. – "I thoroughly enjoyed taking part in The Fireside Fellowship and found the meetings to really help me in my walk. A lot of wisdom in this room, and I am looking forward to the next get together."
Marina – "People all have hopes, dreams, problems, and aspirations; we are all looking for deeper meaning in our lives and a closer relationship with God through our own individual passions and interests. Meeting people with the same struggles as me has been uplifting, comforting, and inspiring."
Christine Y – "Fellowship in the true sense; Friendship with a variety of peoples; Enjoyment of warm camaraderie in a relaxed atmosphere; Love of God which is shared by all; Laughter as a means of drawing us closer; Oneness with all present; Witnessing God's love in each other; Sharing of our minds and hearts; Hope for a more enriched life; Inspiration on how to serve God better; Prayers to strengthen our faith."
Duffy – "The Fireside Fellowship is indeed a fellowship. I look forward to the monthly meetings because they are structured in such a way that everyone has an opportunity to participate. This friendly, open nature permits a wide variety of opinion, observation, and faith sharing. I think everyone's outlook has been expanded and colored with a bright new brush.  I know mine has."
Jennifer – "I find it comforting to experience similarities to others as I journey along my own spiritual path. At times I wonder if I'm praying or seeking correctly, or applying the best beneficial practices to my everyday life. I find The Fireside Fellowship to be rejuvenating and empowering."
Nicholas – "I very much enjoyed the company of those at the Fireside Fellowship. There was a real desire to share the charity of Jesus Christ with others among the participants. It is this sort of desire that will set the world on fire for Christ the King."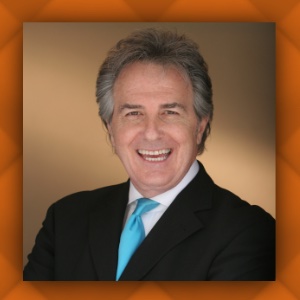 Robert Hanley
Host of "The Fireside Fellowship"
ROBERT HANLEY has a wide-ranging career in show business, using his talents to entertain as well as uplift people. As an actor, he's been cast in over 100 television shows, hosted game shows for the ABC and CBS television networks, and, as a singer/comedian backed by his own seventeen-piece orchestra, he entertains at many of the finest venues in Los Angeles for some of the most worthwhile charitable and nonprofit organizations in need.
For over twenty-five years, Robert has also used his communication skills as a writer and speaker to educate, inspire and motivate thousands of people. Drawing on his personal experiences–many of which are detailed in his book Do You See What I See? Discovering the Obvious–he regularly conducts seminars on the subject of finding a better, more meaningful life.
He has been featured in numerous major media outlets across the country including NBC Nightly News, Washington (DC) Times, Los Angeles Times, Los Angeles Daily News, and Chicago Tribune. Both the city and county of Los Angeles have honored him with their respective Humanitarian of the Year awards.