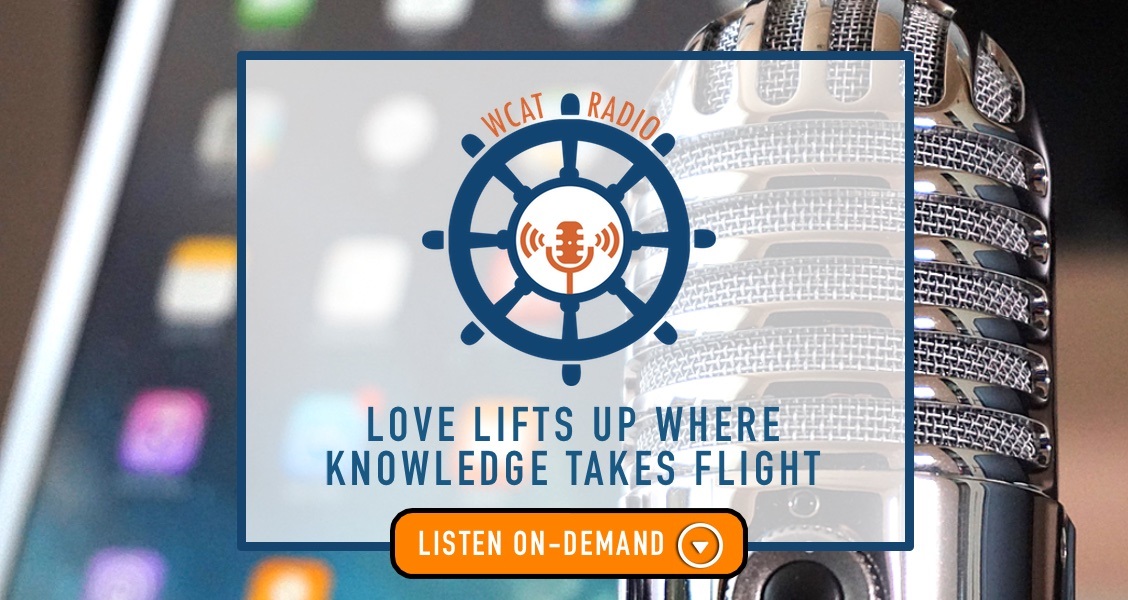 New station apps! For Apple devices, click here, and for Android devices, click here. Once in, click on "more" at the bottom right, then "search". In the search field, type WCAT, and then click "see all". That'll give you access to over five dozen WCAT Radio programs. You may set them as favorites and subscribe to them. Whenever a new episode is posted, you'll get a notification.
Support WCAT Radio!
"The Voice of Hope – Tabora" – Peter Kahama, a lay minister of the Archdiocese of Tabora, Tanzania, speaks to us about the Church in East Africa and the various apostolates, like
LIFE Runners
, that serve to advance the faith.
Welcome to Sunday School, a weekly segment of The Pat Flynn Show, where we chat on the foundations and fruits of Christianity, covering apologetics, philosophy, and theology to better root your understanding of the Christian faith and more effectively equip you to evangelize and share the message with reason and confidence.
"Polycarp's Paradigm" – A show offered by Eric Robinson, uniquely contributing to the conversation on faith and spirituality from the perspective of the Early Church Fathers and a modern-day Catholic convert from Evangelical roots.
"Cry Oneness" A program with Joe Avalos to encourage people to share their experience with God – their miracles, their music, their poetry. Share your life!
Catholic evangelist Leticia Velasquez leads us in a discussion of the how John Paul II's "culture of life" provides a real solution to addressing the problems of the culture of death to which our secular society has committed itself.
Written almost 2,000 years ago, the letters of St. Paul are timeless, expressing messages and themes that could just as easily have been directed to the people of America today as they were to their originally intended audiences. In this program, your host will explore current issues in the light of such messages and themes.
Learn how to deepen and defend your faith, find comfort as we share the vocation of parenthood and marriage and learn how to raise your children confidently Catholic.
Poet, author and professor Annabelle Moseley shares how to live sacramentally, attuning our senses to God's beauty, transforming our joys and pains to great purpose… even in a secular and divided world.
Author to Author with Dr. Cynthia Toolin-Wilson
"Faith and Sport" – Our goal is to bring an everyday sports-talk show to Catholics and Catholic-radio listeners, but with character, morality, and ethics as a regular part of the conversation.
"Tony's 50,000 Co-Incidence Miracles" This is a free-audio book of Tony Coscia's Tony's 50,000 Co-Incidence Miracles, which seeks to share how you can experience a direct conversation with Jesus every day of your life!
"A Brighter Day with Fr. Andrew" is a show that comes to lift up your spirit and make you feel more cheerful and hopeful. Your host, Fr. Andrew, discusses different topics and presents them in a way that is spiritually inspiring and motivating to brighten your day. The show comes in two languages, English and Swahili.
"Witt and Wisdom" Saint Louis: The Story of Catholic Evangelization of America's Heartland, Volume One: From Canoe to Cathedral with Msgr. Michael John Witt and Teresa Holman of St. Louis, MO.
"True Wealth," with co-hosts Dave Basconi and Maria Smith, speaks to our spiritual truths using practical wisdom.
"Rivers of Living Water" A show offered by Mary Schwarz about how to grow in holiness and have an intimate relationship with God. Jesus said in John Chapter 7 "If anyone thirst, let him come to me and drink and out of his heart will flow rivers of living water."
Voice of Africa with Emmanuel Peter Kahama. A show about life and faith on the African continent.
"Inter Vitam et Mortem" A show by Mary Anne Urlakis about promoting the culture of life.
"By His Wounds We Are Healed" – This program is offered by Fr. Joseph Henchey, CSS, with Lisa Fortini-Campbell. The Apostle Peter understood that the gift of God's super-abundant love and infinite mercy had been poured out for humanity through the open wounds of Christ on Calvary, and so in these reflections we, too, will ponder the love, mercy and forgiveness that flow through the Sacred Wounds.
"Bereavement Miracles: A Program of Unity and Hope" – This program offered by Mike Frey presents a systematic approach to recovery that embraces the mystery of Christianity with the caring and sharing of others who are mourning a loss of a loved one, as we grow into a family of unity and hope.
"Why Catholicism is True" – Pat Flynn advances the position that God Exists, and that this can be rationally demonstrated. This show is hosted by a former atheist, who was once very much against religion. Glory to God.
"Mater et Magistra: A Guided Tour of the Catechism of the Catholic Church" – Using the marvelous resource of the Catechism, which is meant to serve as "the standard for all future catechisms," Catholic author and radio host Jayson Brunelle takes his listeners on a guided tour of this masterfully written synthesis of Catholic faith and practice.
"The Messenger" – A show offered by Tony Szalkiewicz and Bryan Mercier featuring messages of amazing things happening in the Catholic Church.
"Witt and Wisdom" The Twelve Generations: The Early Church History with Msgr. Michael John Witt and Teresa Holman of St. Louis, MO.
"Ronda View," once led by Dr. Ronda Chervin, Professor of Philosophy and author of numerous books about spirituality, continued until March 2019 under the leadership of her friends – Louise Walkup, Maria Smith, Dave Basconi, and Brenda Peter.
"Daily Bread Radio" Inspired teaching on the daily scripture readings of the Catholic Church with Fr. Al Lauer of Cincinnati.
"The Lost Voice Programme" engages contemporary society with classical philosophy and its application to the faith, the family and the world through conversation, interviews, and general camaraderie.
"The Two Wings" with the Holy Apostles faculty. "Faith and reason are like two wings on which the human spirit rises to the contemplation of truth; and God has placed in the human heart a desire to know the truth—in a word, to know himself—so that, by knowing and loving God, men and women may also come to the fullness of truth about themselves." – Saint John Paul II, Fides et Ratio (1998).
"If You Know Mary, You Know Jesus" – This program offered by Bob Cantoni will help you know more about Mary, the Mother of Jesus
"The Heart of Fiat Crucified Love" – Mary Kloska shares her life, her faith, and her art.
"Christian Democracy" – Jack Quirk and guests discuss contemporary political, social, and economic affairs in light of the Magisterium and Catholic social teaching.
"The Mystery of Israel and the Church" – Dr. Lawrence Feingold, in partnership with The Association of Hebrew Catholics, has offered for over a decade a Fall and Spring lecture series on various themes within The Mystery of Israel and the Church.
"Witt and Wisdom" Medieval Catholic Church history with Msgr. Michael John Witt and Teresa Holman of St. Louis, MO.
"Just Plain Theology from Rome Sweet Rome" – This program was offered by Natalia Juzyn on location in Rome in 2017.
"The Fireside Fellowship."
Discovering a More Meaningful Life and Faith.
"The Extraordinary Catholic" A show offered by Joe Indelicato co-sponsored by the Catholic Education Foundation, the State of the Cross in Buffalo, NY, and now WCAT Radio in St. Louis, MO.
"Duc in Altum" – A program in the style of a directed retreat by Fr. Joseph Henchey and Lisa Fortini-Campbell based on Peter, our first Pope, as the model of growth in the spiritual life of the ordinary man.
"Life In the Spirit" – A program offered by Bob Olson, Joe Brisson, and Gene Dion where you can learn about a new life in the Spirit. God the Father offers a new life to all. Jesus came into the world to bring us God's life. Jesus surrendered to the spirit during His baptism in the Jordan and promises to unleash the source of new life, the Holy Spirit.
"Catholic Mysticism" Welcome to Catholic Mysticism where Al Bielawski talks about the supernatural aspects of our faith, the Saints and other related subjects.
"Treasures in Heaven," hosted by Bill Ayles, is about seeing our lives and our future life through Christ's invitation: "store up for yourselves treasures in Heaven." With this invitation we are "asked" to answer relevant questions. Why did Christ give us this invitation? What are treasures in Heaven? How do we store them up?
"I Thought You'd Like to Know" – Bob Olson, Pat Flynn and Sebastian Mahfood interview interesting people who have a message for you.
"Catholic Seasons" A show with engaging speakers spreading the joy of our various seasons from Advent through Easter.
"Witt and Wisdom" Catholic history from Modern Times (1274-2000) with Msgr. Michael John Witt and Teresa Holman of St. Louis, MO.
"I Thought You'd Like To Know This, Too" Interviews by Carlos Bersabe, Michael Horn and Bob Olson with more interesting people who have a message for you.
"Daily Bread Radio" Inspired teaching on the daily scripture readings of the Catholic Church with Fr. Al Lauer of Cincinnati.
"Word of Mouth" An evangelization program in which Michael Horn interviews someone in the Archdiocese of St. Louis and talks about the beauty and wonder of evangelization and how the individual lives evangelization in his own life and the power of his or her personal witness.
"Discovering Sacred Christian Art" Dr. Michela Ferri will accompany you on an audio-visual tour of the discovery of the origins of what we call "Sacred Christian Art". While you will listen the talk, Dr. Michela Ferri will invite you to search on your PC, Tablet, or Smart Phone for the images on which she will be commenting.
"Faith & Science in Catholic Schools" – An interview program where Catholic school teachers share the way they demonstrate to their students the understanding provided by St. Augustine that our faith and our science cannot be shown to be in conflict when properly understood.
"Practical Catholic" with David Suess.
"The Armor of Faith" A show offered by Doug Bonebrake that explains that if we do not know our faith, we leave ourselves vulnerable to the one who seeks to take it from us.
"The Glories of Mary" – A show offered by Jayson Brunelle that presents a Marian doctrine, devotion or Church-approved apparition, and explains both the Scriptural and Magisterial basis for the doctrine/devotion/apparition and its theological, historical and the practical aspects.
Msgr. James Ramacciotti, a priest of the Archdiocese of St. Louis, explains Canon Law in three sets of lectures concerning General Norms, Procedural Law and Juridic Structures.
"Vows, Vocations, & Promises: Discerning the Call of Love" – A show offered by Dr. Mary Anne Urlakis to explore with Dr. Mary Anne Urlakis and her guests the many ways faithful Catholics strive to answer the call of Love.
FRIDAYS
"Witt and Wisdom" Catholic Saint Louis: Volume 2 – The Lion and the Fourth City with Msgr. Michael John Witt and Teresa Holman of St. Louis, MO.
"The Open Door" – "I have left an open door before you which no one can close." A show offered by Jim Hanink, Mario Ramos-Reyes, and friends. Open to the love of God. Called to building a culture of life and a just social order.
Romuald B. Simeone presents a series on his book Bible, Love Letters From Your Father, Gospel of John, Lectio Divina. This serves as a companion to the text that amplifies its history, context, and spiritual understanding and application to our everyday life.
"The Examined Life" is a show where Phil Kallberg applies the methods, logic, and rationality of rigorous philosophy to the problems and issues of society, life, the universe, and everything.
"Why I Am Still Catholic" with Dr. Ronda Chervin – Listen to interviews with Catholics who benefit greatly from the Church in spite of some of the reasons others are wavering or have left.
"Purified by Fire" with David Suess, who will show how practical the Catholic Church is to building the peace, love and joy in family and work life while deepening their relationship with God through the transformative power of Catholic spirituality, sacraments and Church teaching.
"Fire Away" with Carlos Bersabe, brought to you by Catholic A.M.M.O., ​where we're locked, loaded, and ready for battle with today's hot topics.
"Know Your Faith
"
– This is a forum hosted by Robert Madrigal for people who know their faith and source for people who want to know their faith.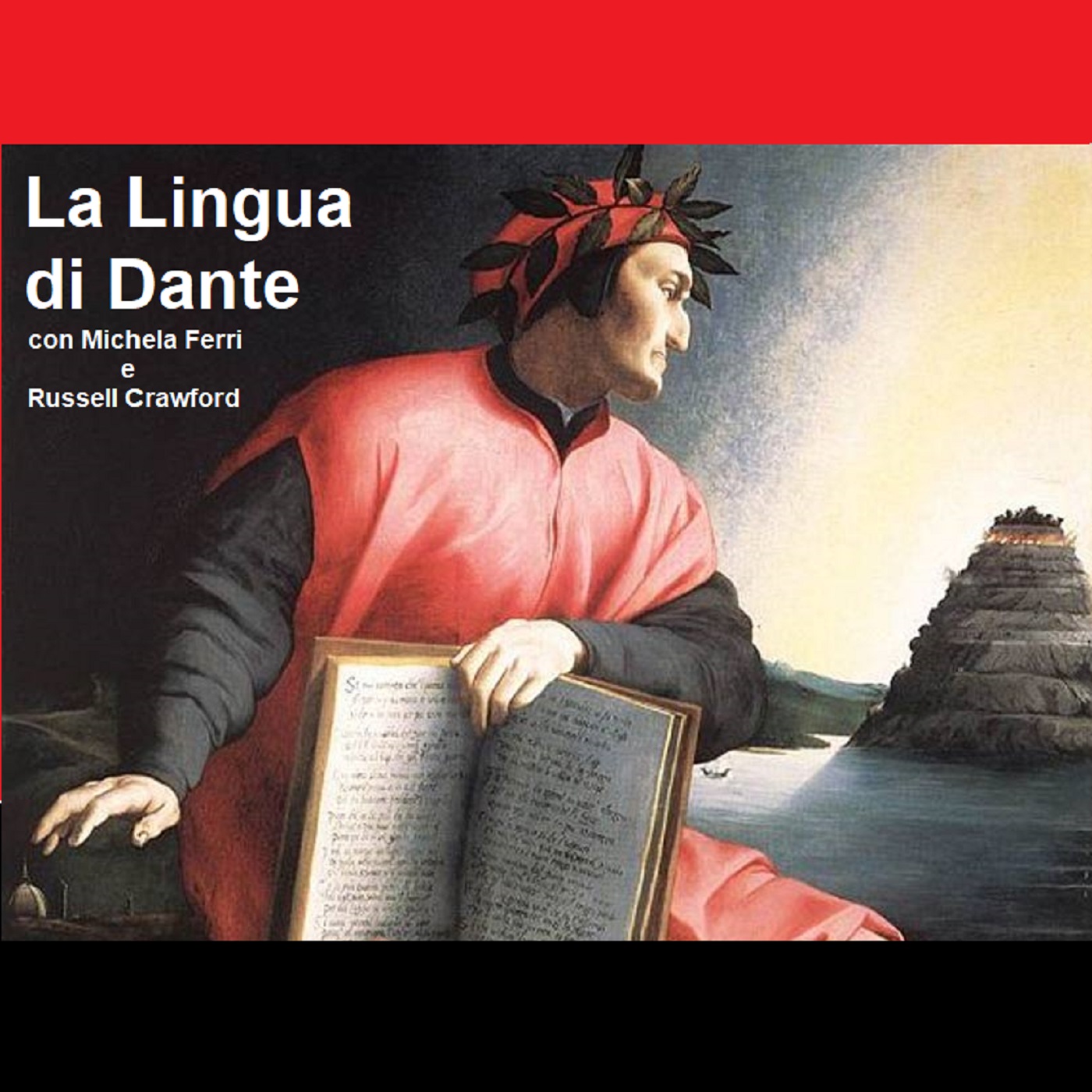 "La Lingua di Dante" with Dr. Michela Ferri and W. Russell Crawford who read the Divine Comedy in commemoration of the 700th anniversary of its publication between 1314 and 1321.
"Destination: Sainthood" – It's the task you were born for: "Become a saint, and do so quickly," urged Pope Saint John Paul II.
Here you can define the content that will be placed within the current tab.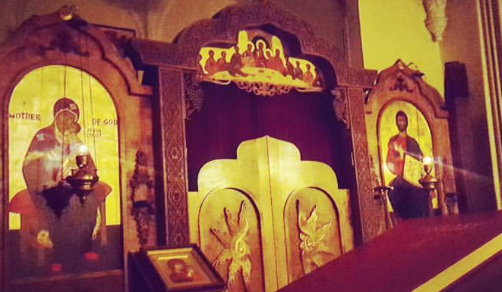 Join the monks of the Holy Resurrection Monastery as they pray daily matins (at 7:45 am Eastern) and vespers (at 6:30 pm Eastern).
[Click here to go to the monastery's Facebook page to pray with them.]