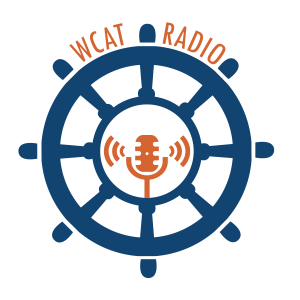 Please consider supporting WCAT Radio with your tax deductible contribution. Not only does WCAT Radio bring you two dozen hours of new quality Catholic programming each week, it offers over 8,000 hours of archived programming in history, theology, spirituality, and poetry for the purpose of promoting the Catholic spiritual journey — a virtual audio library of our Catholic faith. To make a one-time gift, click on our GoFundMe below.
To become a monthly donor, please visit our Patreon to support quality Catholic programming.
Your tax deductible donation does more than support our Catholic radio shows — it supports our pro-life mission through LIFE Runners, the largest pro-life runners organization in the world. Since 2018, WCAT Radio has worked to spread LIFE Runners throughout Africa, and we now have a growing presence of over 500 members in nine African countries working to bring alive the Gospel message among young mothers and fathers who might otherwise think that abortion is a viable alternative. Your donations are vital to assist us in supporting this ministry!
To volunteer to assist WCAT Radio in its work, please contact the producer, Dr. Sebastian Mahfood, OP, at mahfood@wcatradio.com.