Christian Psychotherapy Resources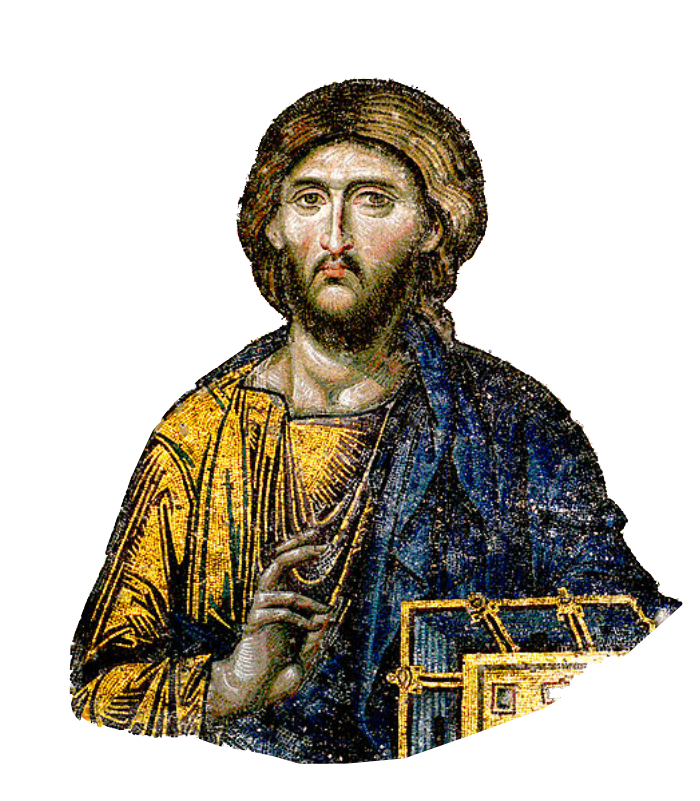 Scroll down for resources.
Dr. Chiara Simeone-DiFrancesco, former Wisconsin Region Representative for the Catholic Psychotherapy Association has produced materials in collaboration with Jesus-Centered Institute, LLC and WCAT-Catholic Radio and TV to assist persons in integrating their faith with their ministries. These provide advanced learning, spiritual/ethical formation and growth from a Christian perspective. They are suitable for the public and for licensed mental health and allied ministry providers (medical, spiritual directors, priest, pastors, Christian parish ministers, Emmaus ministers, Disciples on the Way, etc.) If you like our content, please "like us" on your favorite social media and consider making a donation on WCAT to fund further video editing and development.
Special Ministry for WCAT Radio: Promoting Jesus-Centering for Mental Health & Medical Professionals.
WCAT TV is an en air wing of En Route Books and Media working with WCAT Radio to share the joys of the Catholic faith.
Dr. Chiara Simeone-DiFrancesco from Jesus-Centered Institute, LLC, offers WCAT Radio some resources to support Christian psychotherapists, ministry directors and medical professionals. She reflects the goals of her spiritual mentor, Archbishop Tomas Clavel, former vicar for the Hispanics in Orange Diocese and also a psychologist. Clavel asked Chiara to push forward and create a school for "domestic evangelization", once her doctoral degree was complete. Now 35 years later, Dr. Chiara brings her passion for Biblical-Based evangelization & witnessing to the sensitive practice of healing hearts & marriages. She aligns the healing of marriages, evangelization, and Biblical Lectio Divina with her author husband, Romuald Simeone, host of WCAT's "Bible—Gospel of John, Love Letters From Your Father." Using high tech radio and television podcasts to facilitate the ethical and culturally competent training and formation of Christian psychotherapists and evangelizers, Dr. Chiara heads this production. Jesus-Centered Institute, LLC offers courses, such as "Pastoral & Scriptural Formation" and joins the WCAT team to package and produce the 63 hours of Romuald Simeone's Bible, Gospel, Letters & Revelation, Love Letters From Your Father, WCAT Radio and TV programs. The goal is to bring Christ in the front door of hearts through Jesus-Centering, and a thorough knowledge of Jesus in the scriptures, especially the biblical Books of John.
Please consider donating. Healthcare both medical and mental health, has lacked being connected to the fount of all healing, Jesus the Christ!
Help us train professionals to be Jesus-Centered, not only personally, but also in direct patient care! We are raising money for the production of video-taped training vignettes and for reaching out to Christian healthcare professionals.
Have you even wondered how you could be more efficacious in working for our Lord? Or how you might further help your clients in this regard? Dr. Sebastian Mahfood, OP, shares with us his personal secrets.
Dr. Chiara Simeone-DiFrancesco interviews Bishop Elect Gary Janak about his upcoming ordination and his views on the importance of training priests in psychotherapy, and how Catholic therapists can serve the Church in their respective dioceses.
Symposium on the Impact of In Vitro Fertilization Practices from a Medical, Psychological & Spiritual Perspective
In Vitro Fertilization purports to help families who desperately want babies but are unable to have them. But, what else does it do? What are the long-term effects on couples who realize they have multiples of unborn babies, alive, and in freezers, that are likely never to be born, but discarded or die along the route to favorable implantation? What are the effects on a grown child whose origin was IVF, and perhaps from different parents, to know that their life was started in a dish and stored in a freezer for a period of time? And what about the embryonic babies that are unused by their parents and discarded as unfit, or used for experimentation? How does the morality of a pick and choose the baby you wish to live sit with you? Or alternately abandon, discard it, or allow its precious life to die along the pathway?
Dr. Anthony Caruso, former IVF doctor, Obstetrician, and Board Certified Reproductive Endocrinologist & Gynecologist, a top doctor in his fields, explores these issues with us together with Laura Elm, CEO and founder of Sacred Heart Guardians & Shelter.
We shall learn the scientific facts of the embryo's pathway from conception to birth, storage or abandonment/death with Laura Elm. Then we shall explore the heartache that follows parents that discover what they have done, the joy of having their IVF child, and the guilt and shame of the embryonic babies they did not birth but died, were discarded or abandoned. Laura deals first hand with these parents, and offers to take these embryonic babies from labs and gives them a Christian burial with prayer as befits a human being. She shares how she is contacted in the most difficult situations by parents who now are divorced, to whom will these frozen children belong? The call or email may be from a parent whose partner is now deceased or beyond childbearing years. These complex situations are not unusual, and the good-willed parents who set out to have an IVF baby had no idea of the future complications and feelings they might have.
Dr. Caruso shares another side of the story. He shares his own experience as an IVF doctor, and his journey to awareness of the manipulation and disrespect of human life. He shares stories of women who struggle with infertility, and how their very identities become confused and their marriages affected. Dr. Caruso's powerful message that comes from his own experience, and his observation of the treatment of these tiniest of human beings, will open your eyes like never before. As we journey with him, we believe that after viewing this video, you will not be the same.
Lastly, Dr. Caruso and Dr. Simeone-DiFrancesco speak of what can help these women and families become happy and peaceful with what the Lord has in mind for them. How often times natural births follow as a consequence, and all three of our speakers discuss how solid Catholic Christian counselors and therapists can be of help.
Opportunities to form a network of former IVF doctors are available by contacting Dr. Caruso, and also a network of pro-life mental health providers by contacting Laura Elm to assist persons who are struggling after IVF, or are considering it. Contact information is provided.
While there is no charge for this video, please consider donating to the collaboration of Jesus-Centered Institute, LLC and WCAT Catholic Radio at: https://gofund.me/94896826
Dr. Chiara Simeone-DiFrancesco

Wisconsin Region Representative for the Catholic Psychotherapy Association & Emcee
Dr. Simeone-DiFrancesco holds a PhD from U. of Mississippi and multiple Masters degrees (M.A., M.Ed.) Columbia University, and graduated with a double BA in Religious Studies & Philosophy (Holy Apostles College).  As a licensed psychologist for 30 years she has always integrated her Catholic perspective of the human being into her work and the values that underpin it.  She is the owner/director of the Jesus-Centered Schema Therapy Institute, a division of Connect-Talk® LLC.  She also co-manages Jesus-Centered Institute, LLC which is active in producing Biblilcal books and media.   She has been published by Wiley -Blackwell:  Schema Therapy with Couples, A Practitioner's Guide To Healing Relationships.  Her current passion is to help Catholic and Christian therapists understand and learn how to invite Jesus into sessions they have with Christian clients, both in directing and inspiring the intervention of the therapist, and in directly speaking to the heart of the client through the evidence-based use of  Schema Therapy. As an internationally certified trainer in Schema Therapy, Dr. Chiara has been instrumental in the development of this therapy both with couples and its application with multi-cultural, multi-ethnic, and multi-religious dialogue.  She is enthusiastic about the ethics and efficacy of  bringing the Gospel Jesus into all aspects of client, patient and pastoral care for clients coming from a Catholic/Christian religion and culture who wish to incorporate this richness into their treatment plan.
Dr. Sebastian Mahfood, OP

Dr. Sebastian Mahfood, OP, serves as Vice-President of External Affairs at 
Holy Apostles College & Seminary
 in Cromwell, CT, publisher at 
En Route Books & Media
, and producer at 
WCAT Radio
. He is a Lay Dominican of the Queen of the Holy Rosary Chapter in the Province of St. Albert the Great. He holds a doctorate in postcolonial literature and theory from Saint Louis University along with several master's degrees in the fields of comparative literature, philosophy, theology, and educational technology. Among his publications include his book on African narrative socialism entitled 
Radical Eschatologies: Embracing the Eschaton in the Works of Ngugi wa Thiong'o, Nuruddin Farah, and Ayi Kwei Armah
, his book on 14th century Italian literature 
The Narrative Spirituality of Dante's Divine Comedy
, and his book on 21st-century social media entitled
 Among the Marvelous Things: The Media of Social Communications and the Next Generation of Pastoral Ministers
. He lives in St. Louis with his wife, Dr. Stephanie Mahfood, and children, Alexander and Eva Ruth.
Dr. Mary Anne Urlakis

Classically lettered in Philosophy and Bioethics, Dr. Mary Anne Urlakis is an independent bioethicist who provides ethical consultation, support, and advocacy to individuals and institutions. Dr. Urlakis is also the Executive Director and Co-Founder of the Donum Vitae Institute for Nascent Human Life https://donumvitaeinstitute.com/. Her work involves continued research, particularly within the scope of the history of medical ethical praxis, the philosophical and theological underpinnings of sound moral reasoning, and the value of Virtue Ethics and Natural Law Theory. She is staunchly Pro-Life and advocates for the rights of vulnerable human persons, specifically those at the edges of life–the nascent unborn, the terminally ill, and the elderly.  Dr. Urlakis hosts two WCAT Radio programs: "Inter Vitam et Mortem: Between Life and Death: Discussion and Interviews with a Catholic Bioethicist [https://wcatradio.com/vvp/ ]," and "Vows, Vocations, and Promises: Discerning the Call of Love  [https://wcatradio.com/vvp/ ]." Additionally, Dr. Urlakis is currently a graduate student at Pontifex University pursuing a second doctorate in Theology.
Roberto Partarrieu

Mr. Partarrieu is a native of Chili, an accomplished business executive, a school founder and administrator, a husband, father and faithful Catholic servant. Because of his father's work as an international bank executive, Roberto had the privilege of traveling to and living in various countries before moving to the United States where he graduated with a Bachelor of Arts degree and a Master of Arts degree in Economics from George Mason University in Fairfax, VA; in addition he completed PhD coursework at Georgetown University in Washington DC and spent 1½ years studying philosophy and theology at Mount St. Mary's Seminary in Maryland.  After working as the General Manager of a mining exploration company in South America and working for the Canadian Embassy in Chili, Roberto began working in a variety of rewarding leadership roles within the Catholic Church including serving as the General Manager of a Catholic institute; founding and leading a distinguished Catholic K-12 academy in Santiago, Chili that today serves over 3,000 students.  After moving back to the United States with his wife and children, Roberto served as Vice President for Finance and Administration at Divine Mercy University, in Arlington, VA. In October 2014, Roberto moved to La Crosse to serve as the Executive Director of 
Catholic 
Charities for the Diocese of La Crosse
, a heroic position that he continues to hold today for an organization he is honored to work for.
Laura Elm, MBA

Founder, Executive Director, Sacred Heart Guardians and Shelter (SHG)
Laura Elm earned her B.A. in English Linguistics from the University of Wisconsin (Madison), and her M.B.A from the University of Minnesota, Carlson School of Management. She completed the R.C.I.A program at the Cathedral of St. Paul and received the Sacrament of Confirmation in November, 2010.
In 2017, Laura resigned from her job in infertility product management at a national insurance company and subsequently founded Sacred Heart Guardians and Shelter (SHG). SHG's mission is to provide corporal and spiritual care for the youngest human beings: the embryonic children whose lives start and end in IVF laboratories. Laura outreaches to IVF clinics and labs, and asks to provide burial for the deceased embryos who would otherwise be disposed of as medical waste. As of September 2020, SHG has provided burial for the remains of 231 embryonic children.
Laura has been interviewed on Minnesota Catholic Conference's podcast: Bridge Builders, Relevant Radio's Rediscover: Hour and WCAT's bioethics podcast Inter Vitam et Mortem: Between Life and Death: Interviews and Discussion with a Catholic Bioethicist.
She has been featured in The Catholic Spirit and her essay: "Embryo Mortality and In Vitro Fertilization" has been published in the National Catholic Bioethics Center's newsletter: Ethics and Medics.
Laura works full-time in the pharmaceutical industry. She, her husband Andrew, and their four children are parishioners at the Church of St. Peter in Mendota, MN.
Mary Briggs, MSW, LCSW

Mary is a Licensed Clinical Social Worker. 
​
Her Masters Degree of Social Work was earned at the University of Wisconsin – Milwaukee Helen Bader School of Social Work in 1997.   After ten years of experience as a psychotherapist with adults at Christian Life Counseling, LLC, in Brookfield, WI, she has started a new venture as Owner and Psychotherapist, 
Theotokos Counseling, LLC
, in Sauk City, Wisconsin.  She brings a Catholic perspective to proven counseling techniques. Her underlying belief as a psychotherapist is that God desires to heal wounds of the past through sound clinical practice, goal oriented behavioral change, and prayer so that a person is free to live fully in the present. 
​
Mary works with adult individuals and couples. Treatment areas include grief and bereavement, trauma recovery including childhood abuse and sexual abuse recovery, depression, postpartum depression, anxiety, women's issues, spiritual distress that leads to life dysfunction, life transitions (i.e. retirement, divorce, job change, empty-nest), post-abortion recovery, and end-of-life care issues, including caregiver stress. In addition, Mary is a seasoned continuing educator in areas which include forgiveness, and group development. Her pastimes are centered around, family, grandkids, music, spiritual development and gardening.
Resources
Introducing the book A Catholic Christian Meta-Model of the Person: Integration with Psychology and Mental Health Practice
Watch the book launch recording:
Watch the Expanded Reason Awards conference, delivered by Drs. Vitz, Nordling, and Titus (2020):
See also: