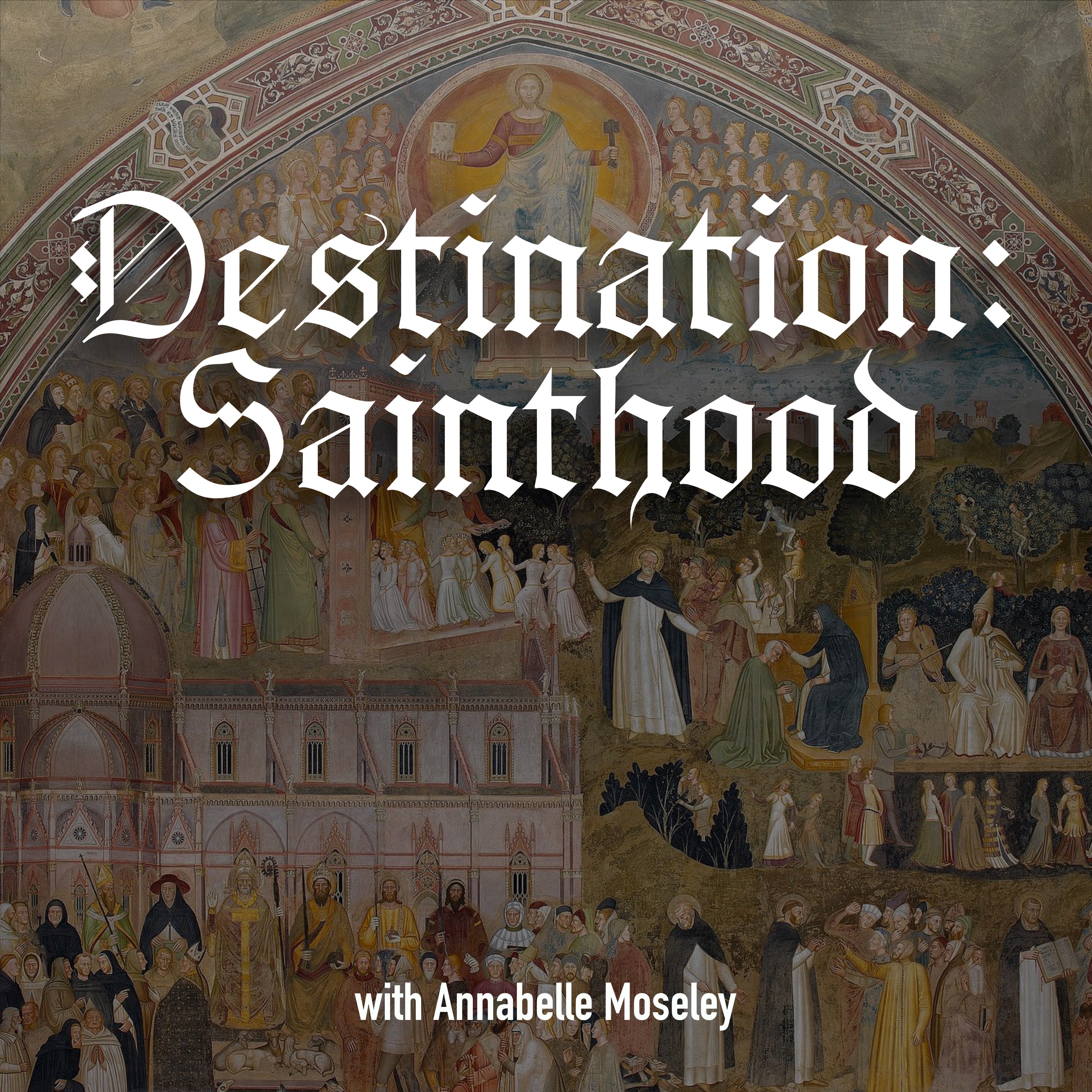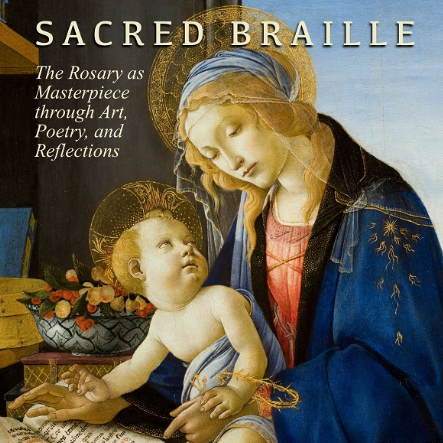 Click the image above for a look at Annabelle's latest book, Sacred Braille: The Rosary as Masterpiece through Art, Poetry, and Reflections!
Program Description: It's the task you were born for: "Become a saint, and do so quickly," urged Pope Saint John Paul II. "Destination: Sainthood" helps us to respond to this integral but overwhelming call by reminding us that running towards that difficult and worthy goal is the race we unworthy sinners must join, through the grace of God and the intercession of the communion of saints. "Destination: Sainthood" will inspire us along the sacred journey on which we are meant to embark: through inspiring discussions of Catholic hagiography (lives of the saints); theology; music; literature; art; gripping stories of faith; and moving conversations with callers. Your host is Poet, Author, and Theology Professor, Annabelle Moseley, joining you on the difficult, beautiful and humbling quest of a lifetime. We'll work together to grow ever closer to the great cloud of witnesses. Journey with us!
"Therefore, since we are surrounded by such a great cloud of witnesses, let us throw off every encumbrance and the sin that so easily entangles, and let us run with endurance the race set out for us. Let us fix our eyes on Jesus, the author and perfecter of our faith, who for the joy set before Him endured the cross, scorning its shame, and sat down at the right hand of the throne of God…" (Hebrews 12:1-2)
---
Other Media Appearances:
Relevant Radio interviews of Annabelle Moseley with John Harper
Print media: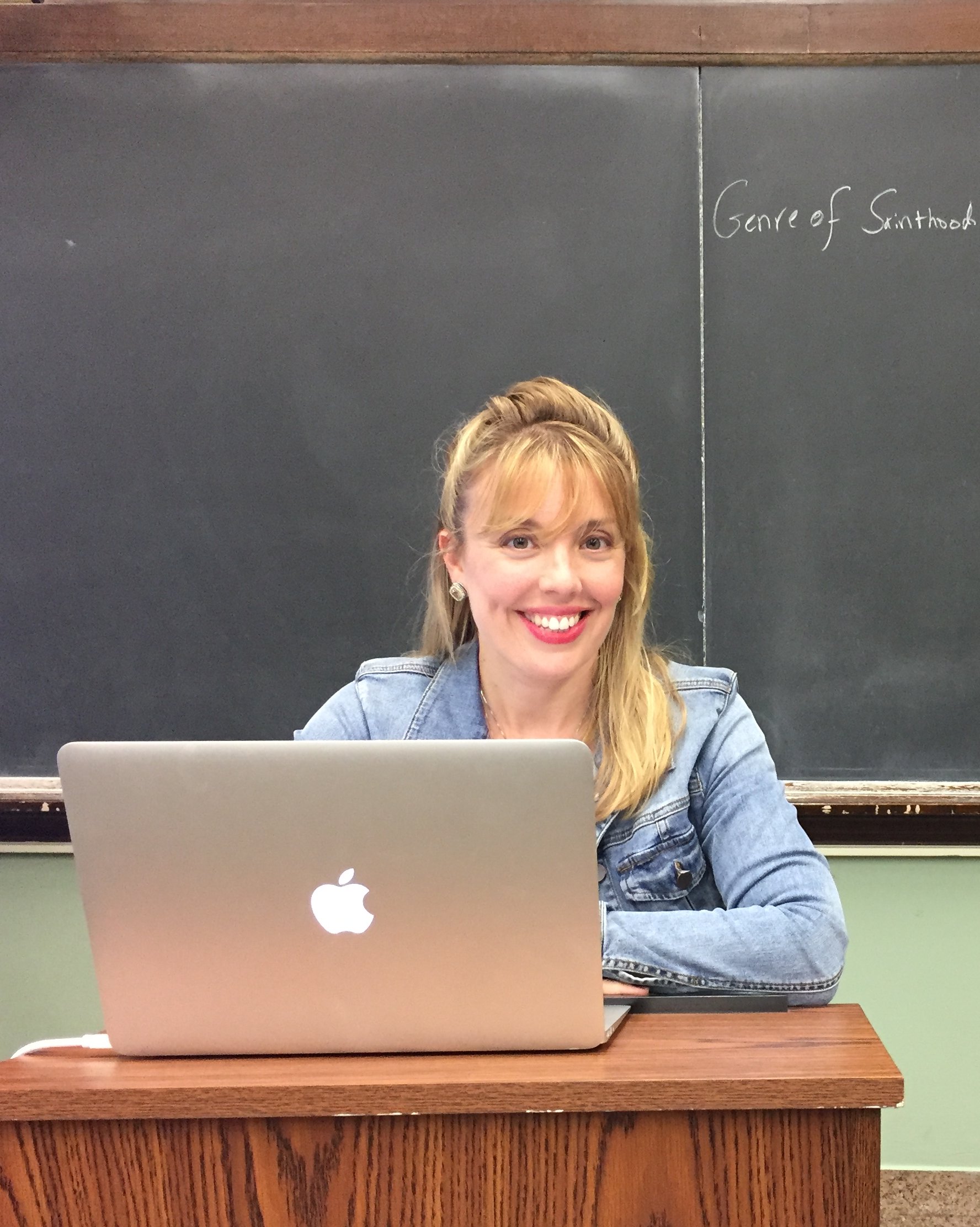 Annabelle Moseley
Host of "Destination: Sainthood"
Annabelle Moseley is an award-winning American poet, author of nine books, Professor of Theology and host of the Catholic radio shows and podcasts on WCAT Radio: "Then Sings My Soul," and "Destination: Sainthood." Her newest book is Sacred Braille: The Rosary as Masterpiece through Art, Poetry and Reflections published by En Route Books and Media. Moseley's work as a poet
is featured as one of five artists profiled in the 2019 Documentary Film, Masterpieces, about the vocational call of the arts. This film premiered at the Sheen Center in Manhattan in October 2019 and as of Advent 2019, will be available to view through Amazon Prime and Formed On Demand (formed.org).
Moseley has won the titles of Walt Whitman Birthplace Writer-in-Residence (2009-2010) and 2014 Long Island Poet of the Year.  She teaches at St. Joseph's Seminary, New York, where she specializes in the field of Theological Aesthetics with an emphasis on the intersection between theology and literature.  Moseley has led various retreats and workshops for the Diocese of Rockville Centre, New York and is the founder of Desert Bread (desertbread.org) a series of lectures on faith and the arts that concludes with sharing a meal and taking a collection of canned food donations for local food pantries.  Moseley is a frequent columnist for the Catholic online magazine, Aleteia. Her greatest blessing is the domestic church she is building with her husband and their children.