Stay on top of news releases! Subscribe to WCAT Radio by entering your name and email address below.
Tony Coscia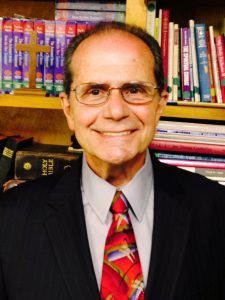 After 50-years of being blessed by Jesus in many miraculous ways, Tony has been inspired by Jesus to write a book to document some of the daily miracles he has been blessed to notice. Tony understands that God's reason for writing a book now, after all these years, is so that someone in the future may benefit from seeing how loving and how friendly God is to those who seek Him each day. That's the same inspiration that created this audio book.
Tony has attended well over 40-annual spiritual-retreat-weekends on a wide variety of Spiritual Teachings. For well over 40 years now; Tony has also taught CCD-Sunday-School and has also been an active lay evangelist. As an evangelist; he has been issuing weekly inspirational letters since 1980. These weekly letters do report on both; weekly inspirations from Jesus … and weekly miracles as well. You can email With777With@aol.com, to be added to this FREE weekly letter. He has also appeared on radio and television as an evangelist.
Tony is often heard saying: "All of my peace and joy and happiness come from the moments when I am participating with Jesus in doing God's Will." Tony also says that; "Jesus wants to co-exist with each person every day (as a close friend); we were created by God because He decided that He really wanted us to be His Friends."