The twelve stories of True Love contain every emotion that we feel daily, but we're too afraid to let out. They are offered in the hope that readers will give themselves permission to really feel. To laugh, to hope, and yes… to cry.
Woven together like a fine tapestry, Fred and Nikolas's stories in The Saint Nicholas Society inspire everyone to remember that the best ways to live are through kindness, community, and good deeds.
In the Nativity story The Farmer, the Miner and the Artisan, you will meet 3 people whose common works produce uncommon results, showing that some of our gifts to others aren't the ones we think they are.
Ben Bongers is hosting a book signing at I.Donnelly on March 11, 2023 from Noon till 2:00 pm Central.
Please register below for a chance to win one or more copies of Ben's books!
Only registrants physically present at the bookstore during the event are eligible to win.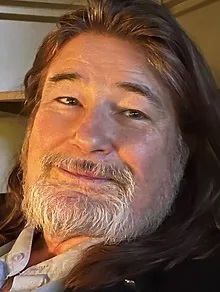 Bongers was an international operatic tenor and sommelier for 30 years based in San Francisco, CA, and Germany and is now a Gerontologist. He is currently studying for the Permanent Diaconate in Kansas City, MO, and is a Knight of Magisterial Grace in the Order of Malta.