By Archbishop-Emeritus Alfred Hughes and Deacon Larry Oney
A Gospel Path to Racial Healing
Racial eruptions continue to highlight our need for deeper racial healing. This book begins with two contrasting stories of a black deacon and a white bishop. They recapitulate the sad history of racial servitude and discrimination, while acknowledging the uneven history of the Church's response. Drawing on the Church's social teaching, they then propose a Gospel path to racial healing. This brief book can serve as a manual for teaching or discussion in parishes and schools.
Archbishop Hughes was ordained a priest for Boston in 1957.  After securing a doctorate in Spiritual Theology at the Gregorian University, he served in parish, seminary and administrative roles.  Saint John Paul II appointed him Bishop of Baton Rouge in 1993 and Archbishop of New Orleans in 2002.  As Emeritus, he continues to serve the Church in multiple ministries.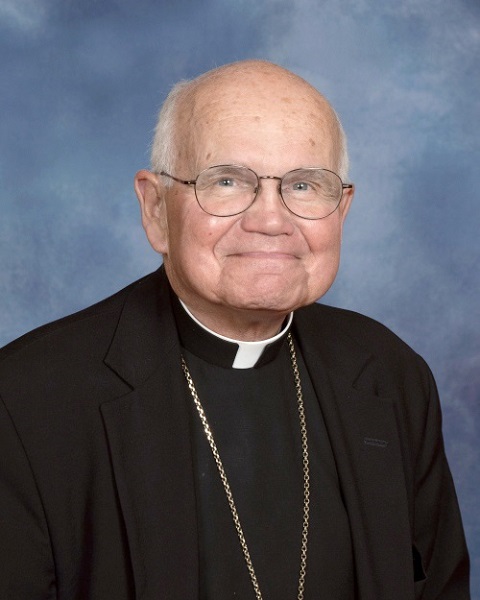 Deacon Larry Oney, a permanent deacon for the Catholic Archdiocese of New Orleans, serves at Divine Mercy Parish in Kenner, Louisiana.  He is the founder and president of Hope and Purpose Ministries, which aims to put the New Evangelization into practice through preaching, teaching, and the media, offering hope and purpose to all individuals. Deacon Oney is the author of several books:  Amazed by God's Grace, Divine Mission:  Discovering Your Hope and Purpose, Reflections on the Kingdom of God, and UP FAITH! God loves a faith that is always looking up! He lives in New Orleans with his wife, Andi, and has 5 children with whom he enjoys fishing, reading, and spending time.