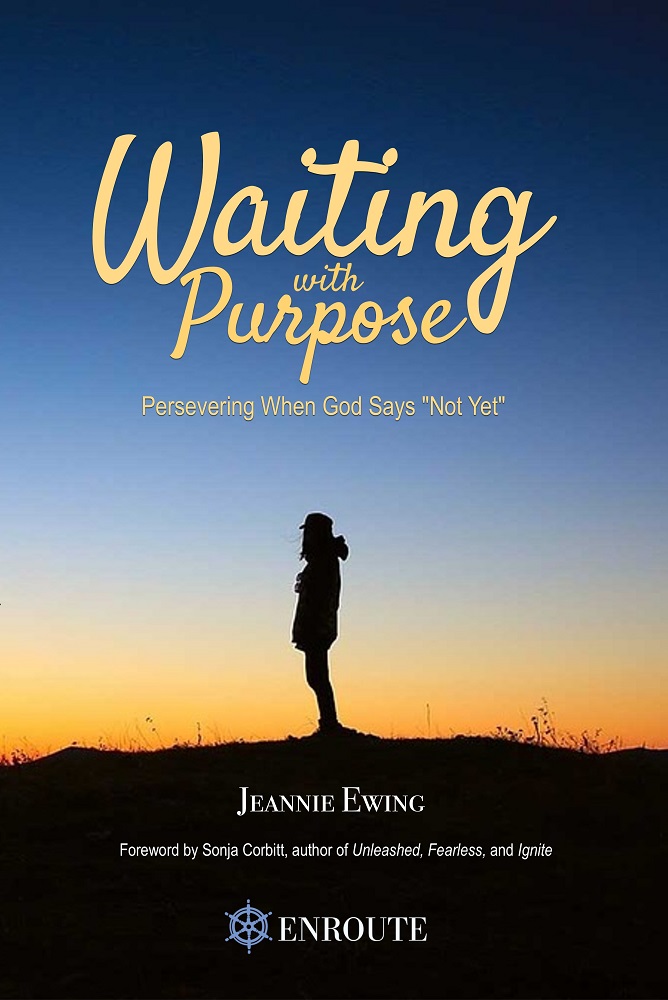 By Jeannie Ewing
Waiting with Purpose: Persevering When God Says 'Not Yet'
​All of life involves waiting. We wait at stoplights. We are caught in traffic jams. We agonize over medical test results. We hang on to a much-anticipated getaway. Sometimes, we wait to finish a project, welcome a new relationship, or open our hearts to the work God has begun in us. Regardless of how often we wait or upon what, Jeannie Ewing explains with clarity and encouragement how we can use the moments of waiting in our lives to grow spiritually. Waiting with Purpose will show you why God asks you to wait and how He is speaking to you in the times when nothing seems to be happening.
I am a middle-aged wife to Ben and mom of five crazy kiddos: Felicity (12), Sarah (10), Veronica (6), Joey (4), and Auggie (3). Honestly, I never imagined myself having even one child, let alone five, but here I am. The weirdest part is that we don't have a "typical" family, in the sense that some of our kids have developed according to the norm of their peers.
Felicity struggles with anxiety. Sarah was born with a genetic craniofacial condition (Apert syndrome, which I mentioned earlier) that affects her entire body. It's more of a systemic issue than merely a facial one. She currently has fifteen specialists, many of whom we see monthly or even weekly, and she is also on the ASD (autism spectrum disorder), as well as struggling with ADHD and intellectual disabilities.
There are many avocations that fascinate me and capture my attention. These days, they mostly include creative cooking, wine tasting, reading, and walking in nature. Occasionally, I scrap book mementos and photos throughout the year, and I'd love to pick up traveling again, once the kids are a bit older.
Our family lives in northern Indiana. I've always been a Midwestern gal, born and raised as a Hoosier. My husband is a transplant from Colorado, though, and he will always miss his Rocky Mountains.